OVERVIEW
EMERGENCY RESPONSE
Hextar Kimia is the only supplier of thiochemicals in Malaysia with full-fledged emergency response units, one stationed in Kuala Lumpur and the other in Kemaman, ready to be dispatched anywhere in the country. Our emergency response personnel are available 24 hours a day.
Our emergency response services are executed with the use of Ford Ranger Wildtraks, the highest specced pickup trucks available in Malaysia, custom-fitted to meet our requirements. These trucks carry all the necessary emergency response equipment and tools such as our chemical spill kits and odor neutralization kits. We even installed snorkels on our Wildtraks to enable them to traverse the flood waters of the East Coast in order to reach potential emergency sites. Our emergency response vehicles are stationed in Kuala Lumpur and Kemaman so that we can dispatch them quickly, anywhere in Malaysia.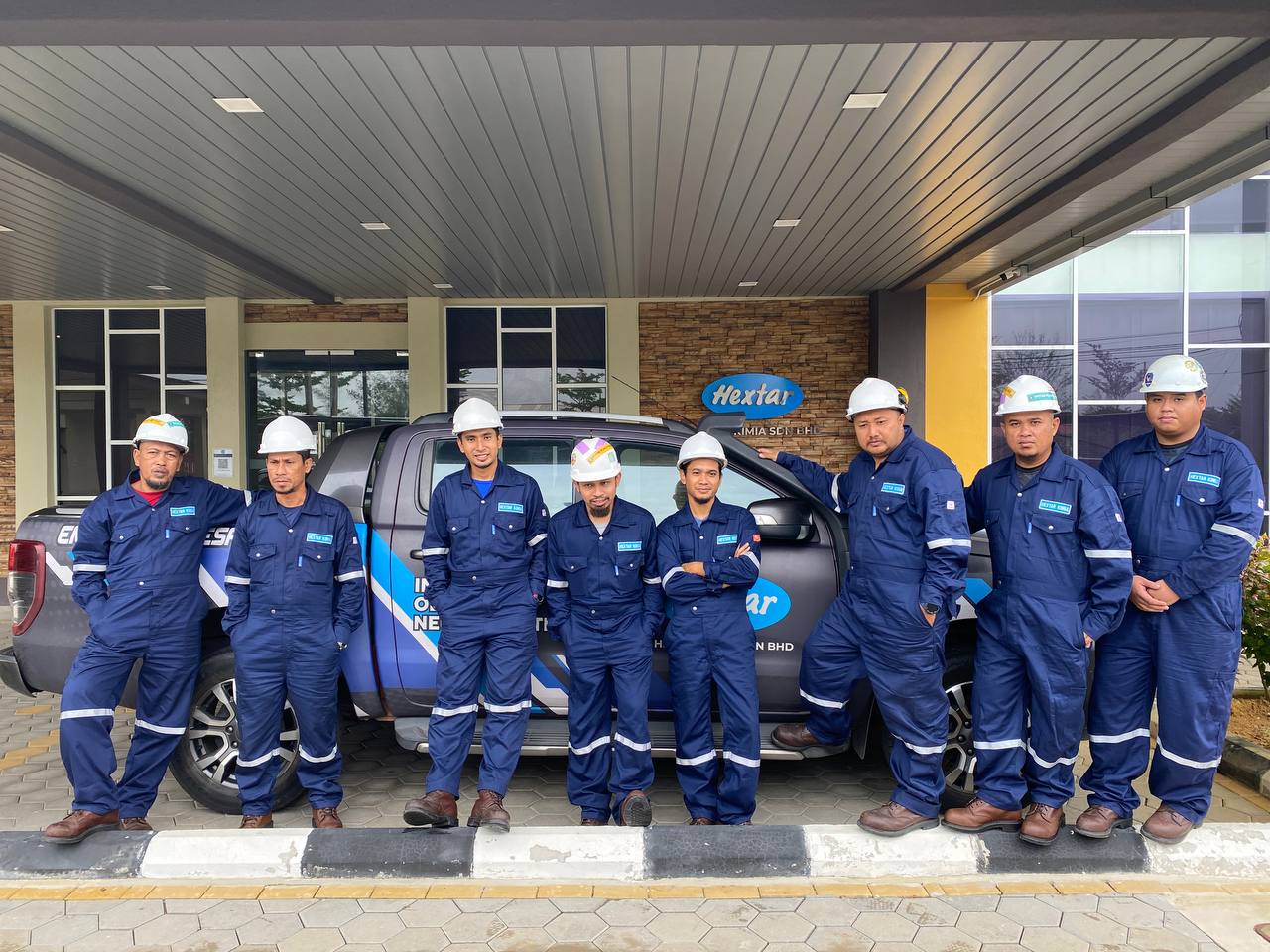 FEATURED
Hextar Kimia's Proven Capability
Our aspiration is to provide a total solution for a wide range of specialty chemicals & catalysts to our Oil & Gas clients.  With a team of highly-experienced engineers, chemical professionals and logistics specialists, we are dedicated to ensuring superior service quality to all our customers.  We represent some 9 international principals (and growing) and over 50 different specialty chemical products, all of which are on an exclusive basis.