ARKEMA is Global manufacturer in specialty chemicals and advanced materials, with 3 business segments – High Performance Materials, Industrial Specialties, and Coating Solutions
Dimethyl Disulfide (DMDS), Ethyl Mercaptan (EM), Mixed Mercaptan, Molecular Sieves, Organic Peroxides, Polymer Process Aid (PPA) and Oilfield Chemicals.

Clariant as one of the world's leading specialty chemical & catalyst companies, Clariant contributes to value creation with innovative and sustainable solutions for customer from many industries
Catalysts and Fuel Additives.

Purolite the leading manufacturer of quality ion exchange resins, catalyst, adsorbent and specialty high-performance resins is the only company that focuses 100% of its resources on the development and production.

Jebsen & Jessen In business for 50 years, with business lines in Coating & Resins, Plastic & Rubber, Performance Chemicals, Feed Ingredients, Food Ingredients, and Pharma, Personal & Home Care Ingredients.
Anhydrous HCl, Duranit inert balls and miscellaneous specialty chemicals.

Calgon Carbon has originated cutting-edge purification systems for drinking water, wastewater, odor control, pollution abatement, and a variety of industrial and commercial manufacturing processes.

INEOS is a global manufacturer of petrochemicals, specialty chemicals and oil products. A blend of opportunism, belief that we can add value and pursuit of our core values and passion for adventure. 
Methyldiethanolamine (MDEA), Gas/Spec Solvents and Gas/Spec Diethanolamine
WVT Industries nv, with its production unit in Aartselaar, Belgium / Europe – is a rapidly growing company that specialises in the research, development, production and marketing of industrial cleaning chemicals.

Kimia Pertama (M) Sdn Bhd was founded in 1985. The company's line of business includes the wholesale distribution of chemicals and allied products. Distributor for Dow Chemical in glycols, glycol ethers, etc.
Perchloroethylene (lsomerization & Reforming)

Products manufactured by Faci Asia Pacific (FACI) in Singapore are exclusively of vegetable origin and we are able to offer, upon request, different composition of fatty acids and salts of different fatty acids.

Axel Semrau GmbH & Co. KG. specialized in gas odorization control and sulfur measurement. The company has been around since 1981, specialized in odorant control for more than 35 years and offer a wide range of varied measuring devices, from a hand-held measuring device to gas chromatographs.
Gas odorization control and sulfur measurement

Cortec® Corporation is committed to providing world class corrosion solutions for industries across the globe. Cortec® seeks to deliver cost-effective, user-friendly integrated solutions for corrosion problems in packaging, metalworking, construction, electronics, oil and gas, and many other industries.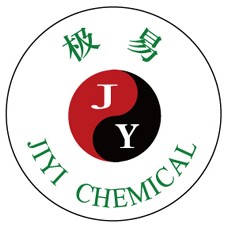 As the 3rd largest manufacturer in the world, JiYi has two plants, one old in Beijing, another new in Xuzhou, Jiangsu Province, both produce antioxidants which are widely used for polyolefins, TPE, PVC, PU, engineering plastics even for oils, adhesives etc. JiYi can also supply compound and granular (including NDB/Premix) products.

Evonik is one of the world leaders in specialty chemicals. The company is active in more than 100 countries around the world and generated sales of €15 billion and an operating profit (adjusted EBITDA) of €2.38 billion in 2021. Evonik goes far beyond chemistry to create innovative, profitable and sustainable solutions for customers.
Catalysts Noblyst H14171 & Noblyst H14271