Corporate Info
Hextar Kimia Sdn Bhd
Hextar Kimia Sdn Bhd (formerly known as ENRA Kimia Sdn Bhd) is a partnership between Ekopintar Sdn Bhd (51%) and Hextar Global Berhad (49%). The company obtained its PETRONAS License on 1st July 2015 and officially commenced operations on 1st September 2015 as ENRA Kimia Sdn Bhd. The company assumed its current ownership structure in December 2021 and changed its name to Hextar Kimia Sdn Bhd. Hextar Kimia's Corporate Headquarters is located at Solaris Dutamas, Kuala Lumpur, while its Operations Base, including a bulk chemical storage/refilling facility and a DG warehouse, is located in Kemaman, Terengganu.
Hextar Kimia's core business is the supply of specialty chemicals & catalysts and the provision of related technical services to the Oil & Gas and Petrochemical industries. Despite the company being relatively young, its core team has worked together for more than 20 years and accumulated more than 200 years of collective experience in specialty chemicals & catalysts. Our dynamic and highly motivated team members are constantly finding new and innovative ways of managing our products, most of which are classified as hazardous chemicals or dangerous goods, in order to ensure the highest levels of safety and efficiency.
Our aspiration is to provide a total solution for a wide range of specialty chemicals & catalysts to our ever increasing client base.  With a team of highly-experienced engineers, chemical professionals and logistics specialists, we are dedicated to delivering superior service quality to all our customers.  We represent more than 20 multinational manufacturers of specialty chemicals & catalysts, all of which are on an exclusive distributorship basis.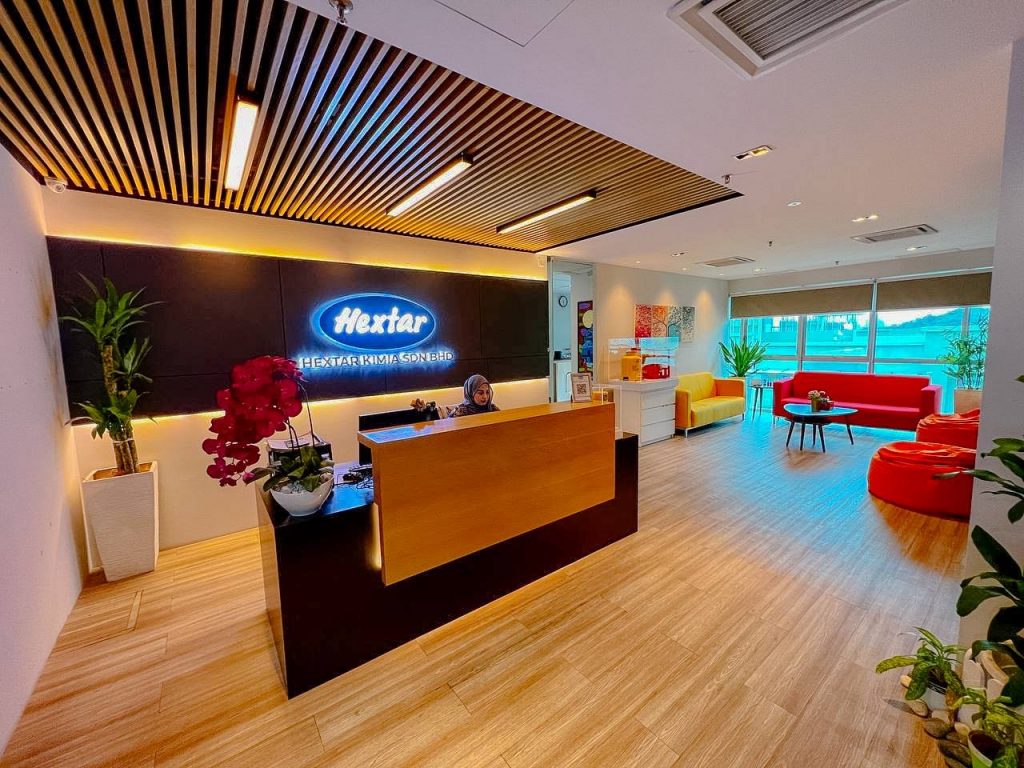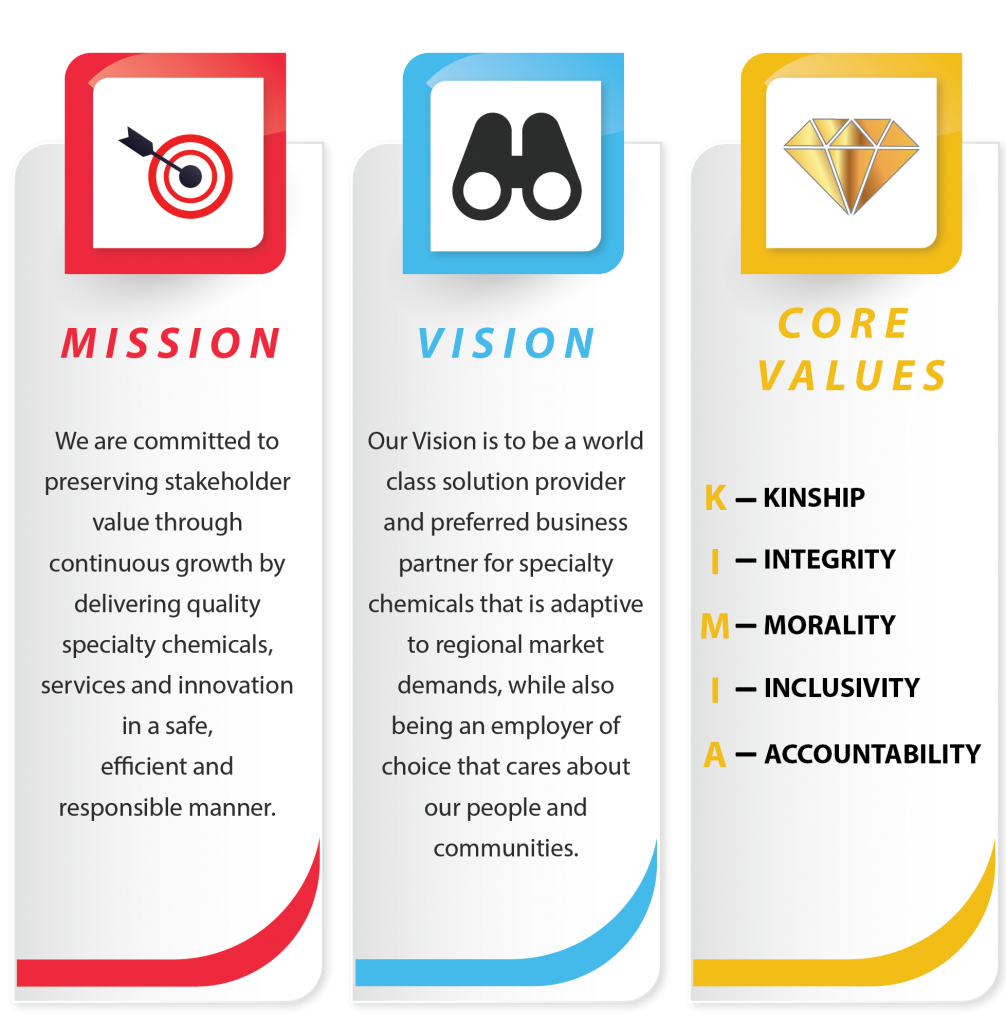 Greetings and welcome to Hextar Kimia!
We are a hardworking team focused on bringing the best possible chemical solutions to our customers in the Oil & Gas industry. Although we have been doing this for almost 30 years, we are constantly looking for innovative ways to improve our chemical packaging, delivery systems and value added services. In that regard, we believe we are miles ahead of the competition in terms of safety, efficiency and overall quality.
We invite you to browse through our website and have a look at our range of specialty products and services. If you see anything that strikes your fancy and would like to know more, please do not hesitate to get in touch with one of our representatives.
If you are a prospective CUSTOMER looking for specialty chemicals, catalysts, adsorbents and related technical services, you'll be happy to know that our products and services have an excellent track record and have been proven over many years in numerous refineries, petrochemical plants, gas processing plants, etc around the world. Please contact our Technical Sales Team for more information.
If you are a prospective PRINCIPAL or BUSINESS PARTNER looking for an Exclusive Distributor, Agent or Authorized Representative in Malaysia and/or Australia, you'll be pleased to know that we currently represent more than 20 multinational manufacturers of specialty chemicals, catalysts and adsorbents as Exclusive Distributor. Our relationships with our various principals go back many years and we're looking to forge new long-term relationships that will help us expand our portfolio. Please contact our Business Development Team for more information.
If you are a PROSPECTIVE EMPLOYEE or INTERN, you'll be interested to know that we have a very low employee turnover rate. We are a close-knit team of dynamic professionals operating in a supportive and nurturing work environment. We value our relationships with people – whether they are customers, principals, colleagues, bosses or subordinates. Feel free to drop us an email at recruitment@hextarkimia.com for more information.
Tell us what we can do for you…